If there's a state that can fail to run with Mr. Obama's gravy train, it's Rhode Island.
Knowing that a great day like today might convince me to do something wild, I took a hemi-slick Sir Stumpy out onto the streets of Providence.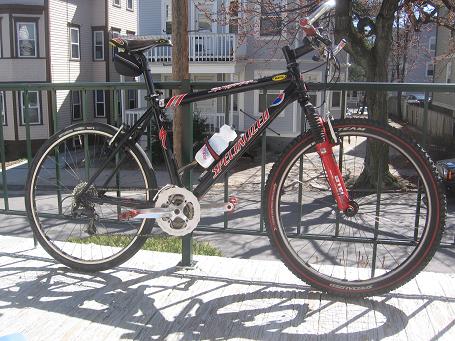 A few miles in, I followed a procession of cars into the beautiful Swan Point Cemetery.  As nice and as historic as the Blue Hills Cemetery is, biking is allowed there, as long as it's done respectfully.  Biking is NOT allowed next door at the Butler (Psychiatric) Hospital.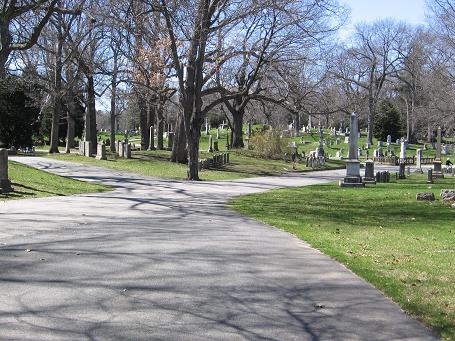 Then I decided to check out the recreational development on the south side of College Hill.  India Point Park was bustling with families and picnicking lovers (it would have been creepy to photograph them kanoodling).
Lo and behold, I saw a very welcoming entrance arch to the jewel of Rhode Island – the East Bay Bike Path.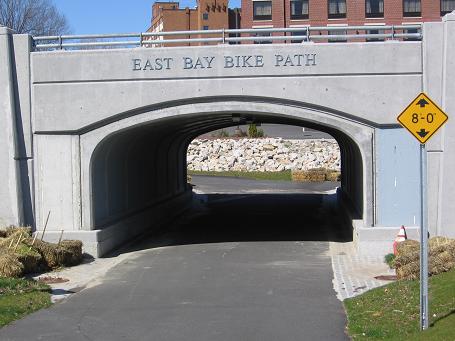 Normally, the I-195 Washington Bridge connects India Point Park in Providence to East Providence.  Unfortunately, construction on I-195 had diverted bicycle traffic north to the rickety Henderson Bridge.  The last time I'd checked, the reconnection was supposed to happen in February.  Was it?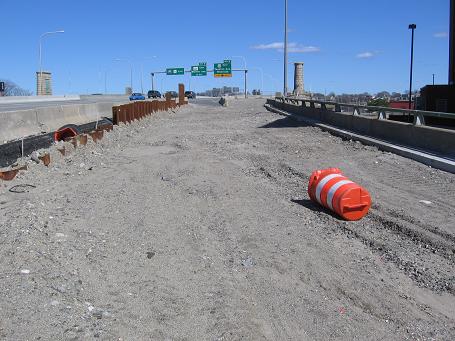 Nope.

1 Comment